A ground-breaking trial underway with the nation's largest red meat exporter, JBS Australia, is developing a solution to provide a data trail for the industry and consumers – all the way from paddock to plate.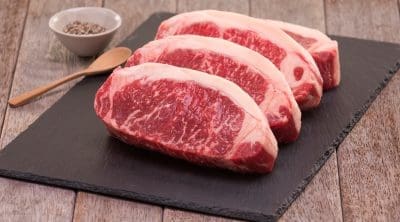 In collaboration with Australia's national science agency, CSIRO, Sydney based tech start-up Lumachain is developing the solution using technologies including sensors, Artificial Intelligence, the Internet of Things and blockchain.
Red meat customers across the world are increasingly discerning and want to know the origin and quality of the product they eat, and that it has been safely and ethically sourced. They are also keen to understand more about its journey into their shopping baskets or onto their plates.
Meanwhile the laws surrounding food labelling face regular scrutiny and producers need to be able to respond rapidly. Transparency regarding ingredients is critical to compliance.
Lumachain has also developed a prototype smartphone app, based on Microsoft PowerApps, which displays the detail about the meat's journey from paddock to plate – explaining the product, its provenance, the processor, and its journey, providing end-to-end transparency.
Ultimately that data could be made available direct to consumers, or through interactive displays in retail outlets, providing rich information at the point-of-sale.
JBS Australia chief executive Brent Eastwood said meat processing was a critically important sector of the Australian regional economy, and JBS had a strong track record in innovation to deliver exceptional quality, drive greater efficiency and build transparency.
"The end-to-end transparency that this trial is demonstrating has enormous potential for not only Australia's meat producers – but the entire food chain," he said. "For consumers, the project provides the rich information that they want, giving them peace of mind about what they are feeding their family for dinner."
Transforming supply chains
From the moment a beast arrives at the JBS processing facilities, key data is captured. Lumachain's technology uses AI and blockchain to keep track of meat and food as it is processed, packaged and loaded into refrigerated trucks.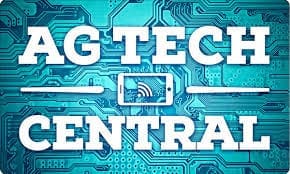 Instead of relying on drivers to manually test and record temperatures in their refrigerated trucks, this process will be automated. Meanwhile, contractual and compliance data regarding temperature and humidity is recorded on a blockchain with IoT sourced data used to confirm those conditions are being met during transportation. Any reading outside of prescribed limits is reflected in the blockchain and prompts remedial action.
Microsoft Australia managing director Steven Worrall said the trial Lumachain had underway with JBS demonstrated how Microsoft Azure based services – AI, IoT and blockchain – could dramatically increase the amount of data and insight available up and down the food supply chain.
"These are global challenges, and while Lumachain may be based in Sydney, it has always had an international focus. Microsoft Azure's global footprint and scalability means that the solutions developed here in Australia can be deployed seamlessly anywhere, providing Lumachain with the opportunity to grow fast and efficiently by delivering world-class platforms."
Mike Zimmerman is a partner at Main Sequence Ventures, which manages the CSIRO Innovation Fund and is the lead investor in Lumachain. Earlier this year, Main Sequence Ventures invested $3.5 million in the startup.
"In a world that needs to feed ten billion people, tackling the challenge of food security and quality while delivering efficiency and transparency in food supply chains is essential, and can be a competitive advantage for Australia," he said.
"Lumachain and its global partners are breaking exciting new ground that could transform the food industry as we know it."
Lumachain chief executive Jamila Gordon, who was Qantas chief information officer from 2007 to 2009, said the trial was showing how, using state of the art technologies, it was possible to collect critical data at every stage of the supply chain and provide certainty to all stakeholders.
"For example, we can help Australian producers showcase the top quality, ethically and sustainably produced beef they provide to both domestic and international markets," she said. "Our platform can help increase sell-prices, reduce waste and improve shelf-life, safety and quality, right through the supply chain."
"In the future we will be able to extend these solutions using additional Azure cognitive services. Supply chains all over the world are ripe for transformation and disruption, and this trial with JBS demonstrates the impact that could have," she said.