SOME Australian agtech start-ups are not thinking big enough, according to venture capitalists at the evokeAG conference in Melbourne this week.
Singapore-based venture capitalist Eugene Wong said most of the start-ups in Australia were looking at solutions or platforms for the Australian market.
"We want to invest in start-ups that can serve the world globally."
Many of the start-ups he had spoken to wanted to serve farmers, whereas the number of farmers in Australia was quite small compared to other countries.
The founder and managing director of Sirius Venture Capital said there are about 415 million farmers in China. As a venture capitalist he would like to see an Australian agtech start-up prepared to serve the China market. The Australian agtech start-up ideas were good, but their mindset was the issue.
Mr Wong later gave examples of an Australian agtech transport platform that would have application in China and a livestock prices start-up that was focussing only on serving domestic farmers.
"We are interested in the platform, but its market seems a bit too restricted at the moment."
Australian-born but Silicon Valley-based Finistere Ventures' partner Spencer Maughan said the Australian market is big enough to be complacent "but not enough to build a big company." Some Australian start-ups create a nice lifestyle business, "but it's not really a VC platform."
Austrade chief executive officer Dr Stephanie Fahey said there is fantastic innovation in Australia, but "I agree with Eugene, sometimes our companies are not thinking big enough."
She said Austrade had "landing pads" in five locations around the world to encourage start-ups to look at competing globally.
"We are able introduce them to their first customer and also introduce them to investors, but primarily it is about our start-ups being born global and being able to have huge ambition and to think about the global economy first, not just the Australian economy."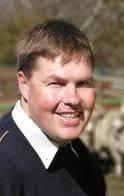 Rural Analytics managing director Alex Ball said farmers also need to start thinking about what is happening and become involved in the agrifood "eco-system."
He said farmers need to become more aware and engage with the new technologies coming out of the agtech sector in Australia and globally.
"This whole food revolution is starting to really impact on Australia agriculture and the globalisation of food production is going to have a major impact, particularly on extensive livestock productions, and we are completely unaware that juggernaut is coming and at a rapid rate."
Agriculture 4.0 aimed at bridging investment gap
At the agtech conference, Minister for Trade, Tourism and Investment Simon Birmingham announced a new digital platform known as 'Agriculture 4.0' to help better connect Australian agtech and foodtech businesses with overseas investors and innovators.
"This initiative is about connecting investors with Australian farmers and AgTech start-ups as well as creating more collaborative research and development opportunities.
"While exports of food and agricultural products will always be an essential ingredient in Australia's economy we should also seize the opportunity to export more of our world leading agtech knowledge and skills," he said.
Minister for Agriculture and Water Resources David Littleproud said the need for Australia to take agrifood tech innovation to the next level was greater than ever.
"Australian famers need to be as well placed as they can to capaitalise on the growing demand from emerging markets in Asia.
"That's why we need to showcase the best of our talent to the world and attract more investment to Australia's agricultural sector."
GRDC and Artesian Venture Partners put $50 million on table
During the conference, the Grains Research and Development Corporation and Artesian Venture Partners announced a $50 million venture capital fund – Graininnovate — to draw the best and brightest tech start-ups from across the globe to focus on innovative solutions for grain growers' hardest to solve problems.
Goondiwindi grain grower and GRDC chairman Mr John Woods said the driving reason for GrainInnovate is to flush out innovation and technology from throughout Australia and around the world to deliver transformational impact on grain grower profitability.
"To stay competitive we need to seek new innovations, new technologies and bright ideas from Australia and around the world and get it into grower hands as quickly as possible so we maintain our competitive advantage," he said.
"Whether you're a grower, breeder, research scientist, agronomist or agtech developer – if you've got an innovation that can improve production or address a grains industry constraint– we want to hear from you so we can capitalise on those opportunities and maximise the productiveness of our systems."
Artesian managing partner Jeremy Colless said the company – a full stack venture capital firm with offices across the Asia-Pacific region – was excited about investing in world-leading agr-tech start-ups delivering innovations most applicable to grain growers.
"Artesian Venture Partners has raised $50 million to establish the fund, including a $25 million cornerstone investment from GRDC, the largest single investor in grains research in the country, and $25 million from Artesian," he said.
GrainInnovate will target scalable, high growth potential start-ups from all facets of the grains production and processing chain.
AgriFutures Australia managing director John Harvey said the evokeAG conference was a success.
"The way to sum it up is the buzz in the room; people have clearly enjoyed and got lots out of it which is fabulous, and the quality of the speakers.."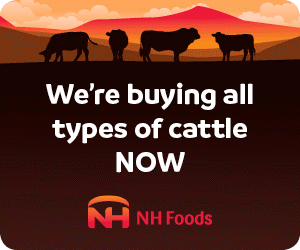 He said evokeAG had started the conversation about agtech start-ups thinking globally.
"I don't think we're there yet, but we've started the conversation.
"If we are just totally focussed internally there is no business to be done."
He said the impact of the $50 million GRDC-Artesian investment should not be underestimated.
"That's exactly what we are looking for; people getting serious about investing in agtech."
Austrade's Australia for 'Agriculture 4.0' initiative will feature case studies and insights from Australian agtech and foodtech innovators and can be found at: www.austrade.gov.au/agriculture40.