VIDEO: Terry Sim talks to SwarmFarm' founder and CEO Andrew Bate at evokeAG 2019 about why the innovative robotics company has chosen to remain on-farm instead of in a capital city, and what is needed to increase AgTech uptake on Australian farms in future. 
WHILE Queensland farm-based ag tech company Swarm Farm Robotic Agriculture's business  has been largely based on servicing the robotic needs of crop farmers, its founder and others now see potential uses for robots in horticulture, pasture and livestock systems.
Other agtech start-ups might base themselves in metropolitan centres, but Swarm Farm founder and CEO Andrew Bate told the evokeAG ag and foodtech conference in Melbourne this week  the company went against advice to set up in a capital city.
At its base at Gindie near Emerald in Queensland's Central Highlands the Bate family still grows chickpea and wheat.
"We made the decision that we were an agtech company to be in agriculture not in a capital city and were really proud of that now and have grown our team to 15 people and were are really proud of our roots.
"Had we been in a capital city we wouldn't be where we are today; we've got over 10,000 hours of field experience testing our robots, our robots have got scratches, dings and busted bits all over them because they've been out in the paddock working now for years," he said.
"Our engineers, we've kind of taught them to be farmers and understand what happens in the paddock – that really strong connection has been priceless for us.
"We're starting to spread our legs now; we've got people in other spots of Australia, but nearly all those are in an agriculture region as well and I think there should be more of it," he said.
"The innovators are out in agriculture, out with dirt on their boots creating real solutions for farmers and that is something very dear to Swarm Farm and has been very valuable for us."
Robotics is not about automation
Swarm Farm Robotics started six years ago with university projects and three years later it was an 'official' start-up with staff.
"The reason we got into robotics was never about automation, it was never about robotics on their own, it was about new farming systems and how we were going to take agriculture to the next productivity wave," Andrew Bate said.
"How were we going to make agriculture more efficient, produce better crops and be better for the environment.
"Swarm Farms comes from a very soil-up approach – it  was always about how to grow better crops rather than to automate agriculture and that's been the ethos behind Swarm Farms," he said.
He cautioned against overestimating the impact of technology in the short-term.
"We get over-excited sometimes and think of the Jetsons, but then we miss the boat on the real opportunities in the medium to long-term – I think we will see that in robotics.
"Robotics are happening now and it's becoming real now; we are one of the only companies in the world that is delivering commercial robots," he said.
"They are doing very simple tasks, but they are solving agronomic problems, it's not about automation.
"The real opportunity is to redesign the agronomy, to rethink how we grow our crops, to rethink OK, next stage, how are we going to grow these better crops?
"What systems are going to be on board these robots, what agtech adds on top that are going to create that next farming system? That's the double whammy in this."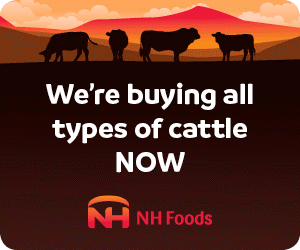 He said all agricultural sectors – grains, cotton, horticulture and forestry — are interested in robotics and have problems to solve.
"It's not just about automation, it's about a better farming system they want to implement."
Mr Bate said there is potential to use robots to supply fertilisers to pastures, especially on intensive farms like dairies and in high rainfall zones for weed control.
"There is potential in weed control – woody weeds in more open country through to spotting individual weeds in intensive pastures or applying selective herbicides."
Don'try to 'boil the ocean' – solve problems
He said Swarm Farm doesn't try to "boil the ocean." "Our robots are a technology platform that makes it easy to put new agtechnology in the paddock – some of that is artificial intelligence.
"We have an open application programming interface so we can integrate other people's technology and other people can release their technology autonomously  via our platform."
One project is the development of an autonomous flower counting system for the apple industry to develop individual tree histories and management.
"So every tree ends up with a name and an address and we can manage the flower and the fruit load on that tree in a more advanced system – and that's going to give better yields and better quality apples."
Mr Bate said the business relied to some extent on farmers coming to Swarm Farms with problems to solve.
"We've had a hell of a lot of interest across multiple industries — from dairy farmers saying could we (robots) push cattle up lanes and things like that.
"The beauty of our robots is they are an open platform, in terms of any developer can add other attachments or uses to it, very similar to an iphone – you can release more apps, more uses on board.
"It's up to the innovation industry out there to come up with other technology to add on board and it will be interesting to see what comes out of the livestock industry – there is certainly a lot of potential there."
He said the technology able to identify and spot-spray specific weeds from robots is not yet commercially available – but it is coming and more likely to fitted to a slow-moving robot rather than a faster tractor.
"I think that will be pretty revolutionary technology – I think in two years we will start seeing that stuff being available."
He wanted to see more development work in the agtech sector rather than pure research.
"What we lack in this country is development, we don't develop the research we do.
"You can't commercialise research, you've got to develop it to something a farmer can use on farm before it can be commercialised."
Andrew said Australia has strong robotics capabilities, with robotics use in the mining sector setting the stage for a robotic revolution.
Australia's other natural advantage is its unsubsidised farmers, he said.
"We innovate because we have to make money; we are on the driest island continent in the world with some of the most ancient soils in unsubsidised markets and we export everything we do.
"So if you don't innovate in Australia you don't get far, you don't survive, so that drive for adoption here in Australia creates the perfect storm for agtechnology."
New investment partner wanted
Andrew Bate said the Swarm Farm business is scaling up and doing a Series A capital raise, aiming to bring private investors on to deliver technology to farms across Australia and overseas.
"We are looking to bring on board the right partner to help us grow the business, with complementary interests in agriculture bringing potentially manufacturing or even overseas knowledge in terms of growing overseas markets.
"Previous to this we ran a contracting business in central Queensland with our robots and now we've started to deliver robots and hands the keys over to customers – we delivered the first one in November last year.
"The first is working on a turf farm, mowing turf.
The next three are being built now – one is going to a Macadamia nut farm – mowing and spraying between the rows —  and other two are going to grain – working with weed detection technology and spot spraying weeds.
"We've got 20 sold now to deliver so we are doing two a month from here on in – we want to speed that up to more robots going forward," Andrew said.