Publisher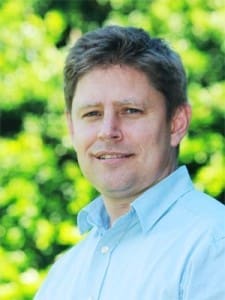 James Nason has been a rural reporter for 20 years. James grew up on his family's sheep, cattle and grain growing property at Surat in western Queensland. He has studied journalism and business at the University of Southern Queensland in Toowoomba and started his career with a cadetship at the Western Sun newspaper at Charleville in Queensland's Warrego region.
He honed his rural reporting skills with Rural Press at Roma where he regularly reported on the news, events and personalities surrounding Australia's largest weekly cattle sale. James' career with Rural Press spanned 16 years and included national news writing and senior editorial roles in Queensland and Victoria.
In July 2019, he and fellow Beef Central publisher Jon Condon jointly received the Australian beef Industry Foundation's 2019 Howard Yelland award for services to the Australian beef industry.
His work has been recognised with numerous earlier news and agricultural writing awards, including Rural Press Agricultural Publishing's editorial person of the year award in 2007 and Queensland's Excellence in Rural Journalism award in 2010. When not writing he enjoys spending time with his family and friends in Toowoomba and at his family's cattle and grain growing property on Queensland's Darling Downs.